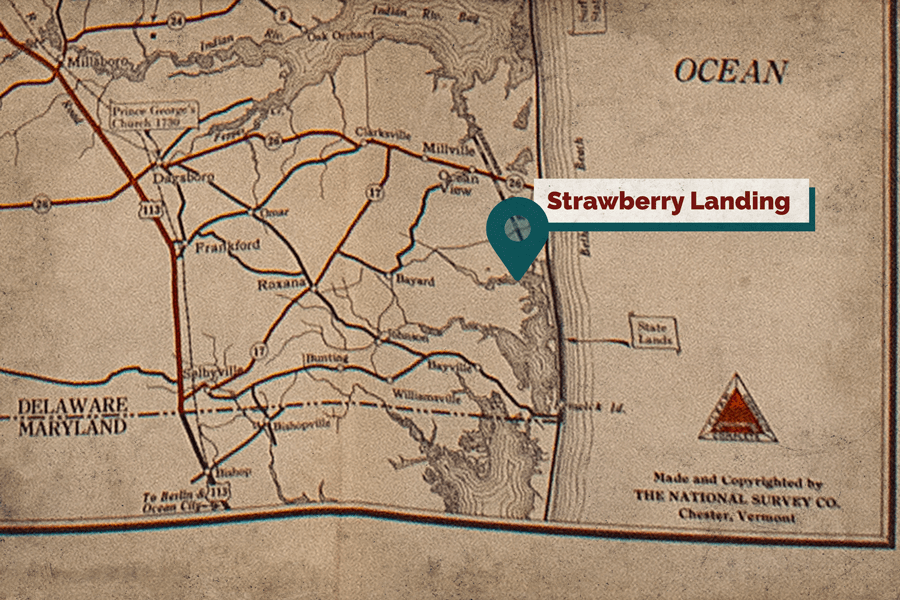 Strawberry Landing is on the ancestral homeland of the Nanticoke people. The beach is located along Miller Creek on the west side of Assawoman Bay in southern Sussex County. This was the segregated beach informally designated for Black people, while nearby Mulberry Landing was for white people only. Charles Laws remembers it as a community gathering beach location for church activities. Adults enjoyed crabbing along the beach and children enjoyed swimming. The beach had a small pavilion and pier, but not outside bathrooms or lifeguards to watchover swimmers. There is currently no other information that illuminates the leisure activities of Black people at Strawberry Landing.
Additional Resources
Oral History by Charles Laws and Dara Savage conducted by Kelli Coles, July 20, 2021.