Coming Soon!
This research project celebrates Delaware's rich queer heritage, thanks to extensive research, contributions from LGBTQ+ organizations, private collections, and personal oral interviews. Stay tuned for updates and additional content showcasing the state's LGBTQ+ history.

Be In The Know!
Enter your name and email below to get notified when the full project website launches.
* = Denotes required fields.
Get a glimpse of what's in store...
Queer history started ALL throughout Delaware
This project is a year-long effort to highlight a handful of powerful stories about LGBTQ+ people, places, and objects throughout the centuries and across Delaware's three counties.
Additional pages and information will be added here in the coming months. It is the team's hope that this project will continue to grow even more in the future as we learn more about Delaware's LGBTQ+ history.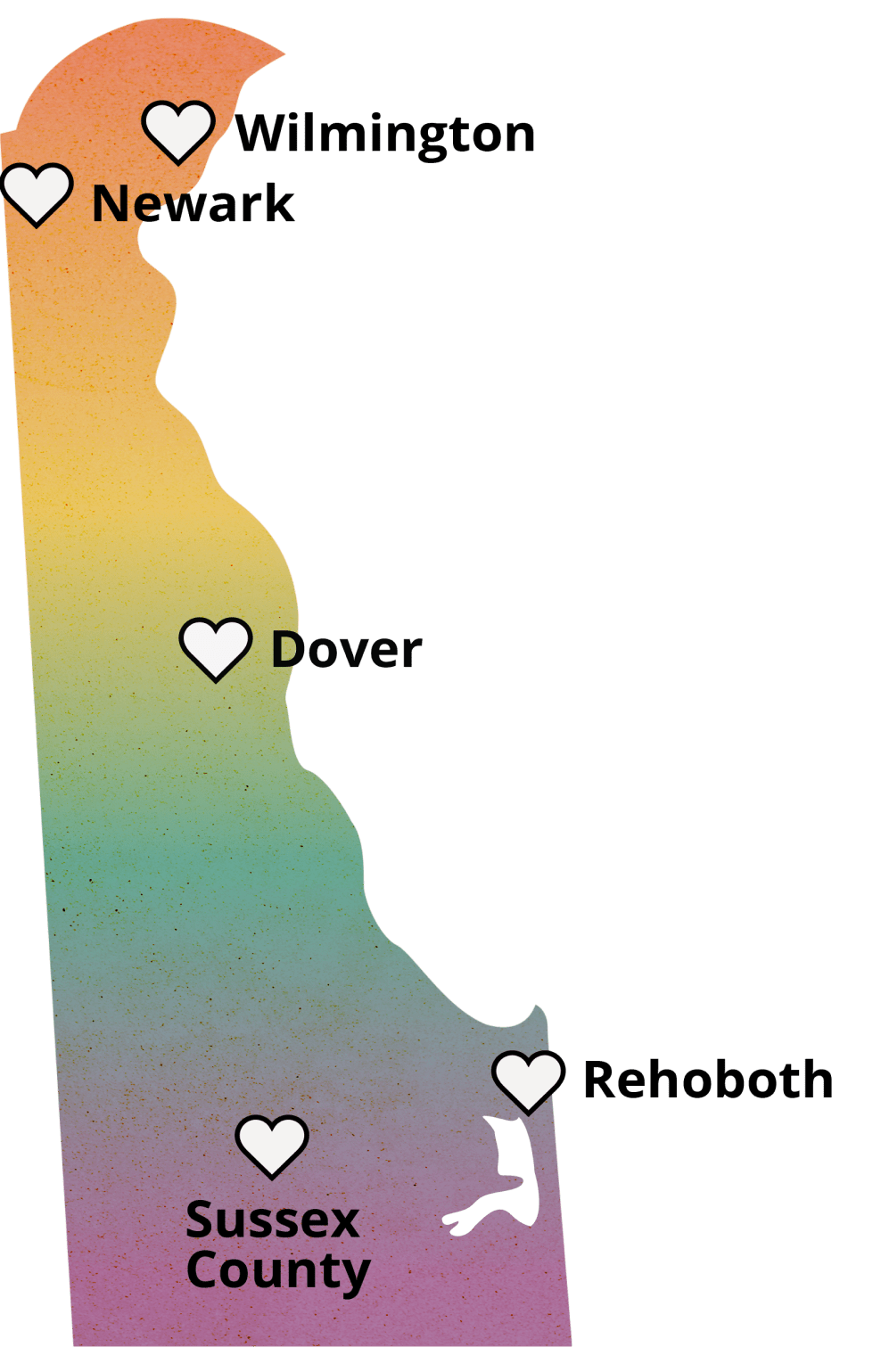 We Have Always Been Here
Throughout Delaware history, stories of the successes and trials of the LGBTQ+ community have often been overlooked. "LGBTQ+ History of Delaware: We Have Always Been Here" is an effort to bring those stories to light through historical research and interviews with community members.
Finding confirmed accounts of non-conforming gender identities and queer love stories throughout Delaware's history can be challenging because of the dangers people faced for living openly as LGBTQ+. Yet, queer people and their impacts have remained a strong, driving force in Delaware communities and American culture. And there are so many stories left to tell.
Delaware's LGBTQ+ History:
People, Places, Documents, and More
Here is a sneak peek of just three of more than a dozen stories that will be launched on this site!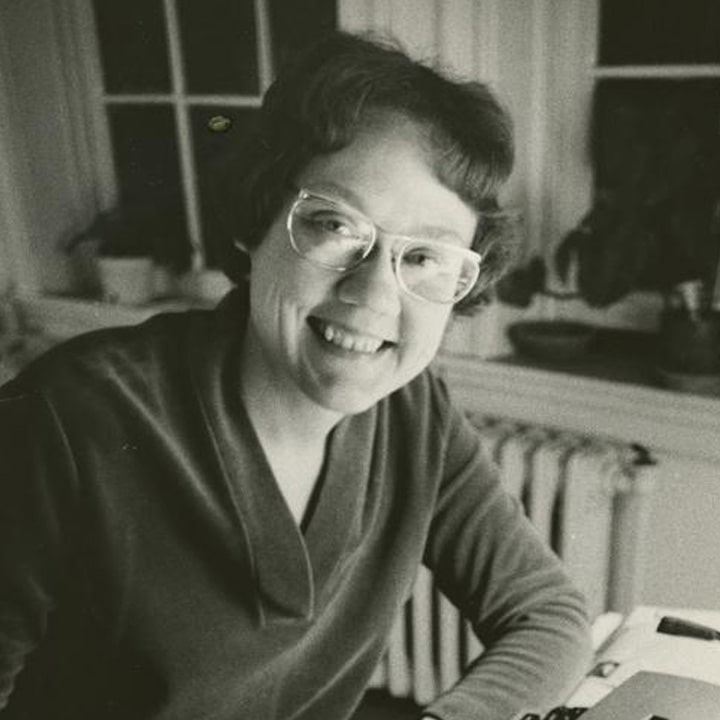 Barbara Gittings
Lesbian Activist - Wilmington, DE - 1932 - 2007
Barbara Gittings, known to some as the "Mother of the Gay Rights Movement," was one of the earliest lesbian activists in America. Gittings grew up in Wilmington, Delaware, before moving to Philadelphia in 1950 where she joined the Homophile Movement.
Her prolific activist career includes helping form the first gay caucus in any organization, lobbying to remove homosexuality from the Diagnostic and Statistical Manual of Mental Disorders from the American Psychiatric Association, publicly protesting for gay rights before the Stonewall Uprising in 1969, and serving on the board of directors of the first national LGBTQ+ rights organization, the National Gay Task Force.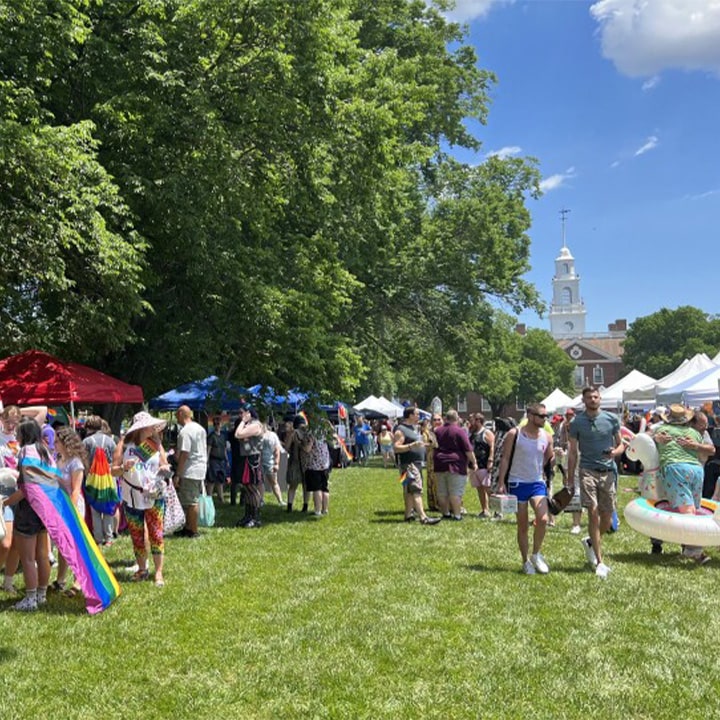 Legislative Hall and Legislative Mall
411 Legislative Avenue, Dover, DE - 1968 to Present
In 1933, Legislative Hall replaced the Old State House as the state capital building in downtown Dover where Delaware's General Assembly congregate over state-level legislation. The first bill granting civil rights to LGBTQ+ Delawareans was passed here in 1997. The nearby, outdoor space called Legislative Mall has hosted Delaware's annual Pride Festival since 2014, and the I Am Me Inc.'s Me Fest since 2022.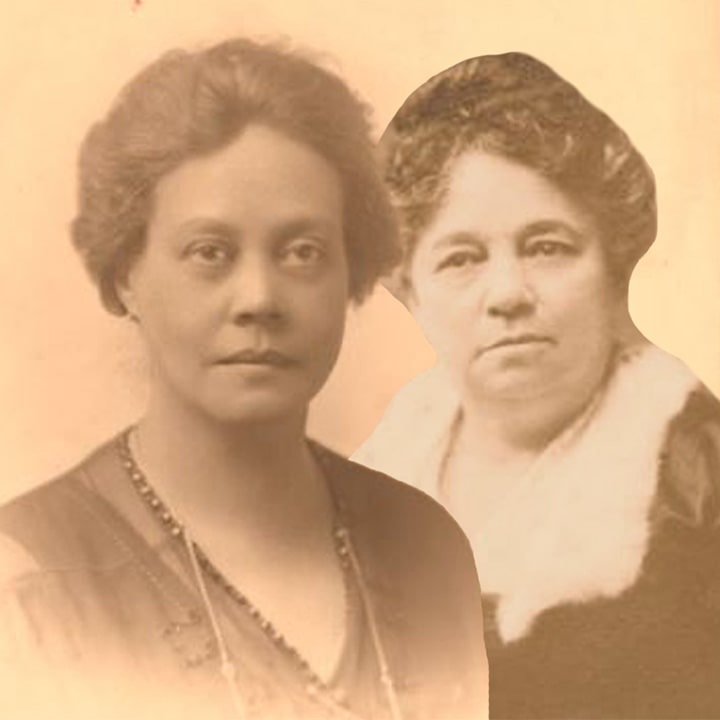 Edwina Kruse's Letters to Alice Dunbar-Nelson
Wilmington, DE - 1907
A selection of more than seventy letters from Edwina Kruse (1848-1930), Howard High School's first Black principal, sent to her lover, Alice Dunbar-Nelson, in 1907 shed light on their intimate relationship and details of their daily lives. The letters, as well as a transcript of Dunbar-Nelson's unpublished novel based on Kruse's life, were purchased by the University of Delaware Special Collections in 1985 and serve as important archival evidence of queer love between two women of color in the early twentieth century in Delaware.