Celebrate Delaware's LGBTQ+ history with a new online resource
Website offers a sneak-peak at new research project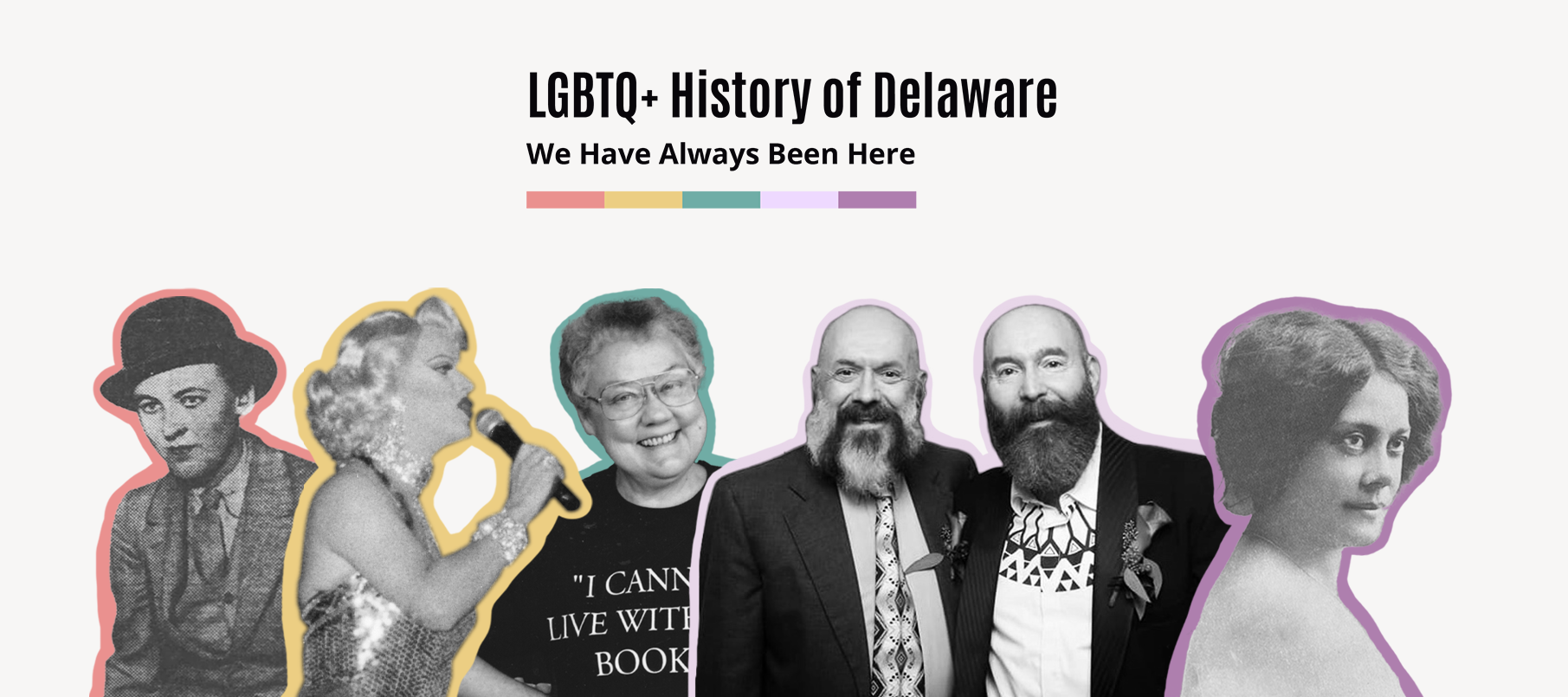 This September, the Delaware Division of Historical and Cultural Affairs is proud to offer a sneak-peek introduction to the LGBTQ+ History of Delaware: We Have Always Been Here project! Since 2022, a small team has been exploring the people, places and important documents, objects and memorabilia that have shaped queer history in the First State. A new website, available at de.gov/queerhistory, offers a glance at just a few of more than a dozen of the stories that the full project will highlight.
"Different people have told different pieces of this story, but it's not a history that's been told on any large scale or in any cohesive manner for the entire state," said Meg Hutchins, project lead and the division's engagement and collections manager. "This will be an expanded resource, a clearinghouse almost, for this history."

Meg Hutchins, project lead and the division's engagement and collections manager
The webpage launched in September 2023 includes a preview of what the full project will entail, from detailed photographs and snapshots of important historical stories to respectfully curated definitions worth discussing. Professional researcher Carolanne Deal worked directly with members of the community to collect their stories to ensure a holistic and diverse project outcome. It is the division's mission to practice inclusive history and embrace uncomfortable truths, differing perspectives and difficult narratives.
The digital platform itself, thoughtfully designed by the talented team at Delaware's Government Information Center, will be a work in progress and is designed to be easily updated over time. It will include an overview of history, photographs and maps, among other resources and tools. The project would not have been possible without the significant guidance, input and assistance from dozens of individuals and organizations.
The project is supported by funding from the Delaware Department of State in support of the elimination of racial injustice, racism, discrimination and exclusionary history.

The team behind this research effort hopes to have more important queer history to share in the coming months, so make sure to sign up for future updates on the LGBTQ+ History of Delaware project!