Volunteers are back in business! History lovers find ways to safely help out
Since early 2020, history lovers who have volunteered for the Division of Historical and Cultural Affairs (HCA) have had to put their passion for reenactments, restoration and preservation on the backburner for the safety of their families and communities. As the state continues to navigate the challenges posed by the COVID-19 pandemic, it's been an adjustment to make do without the help of volunteers.
Luckily, with many precautions and considerations in place, some volunteers, like the Daughters of the American Revolution (DAR), have been able to safely help us preserve and showcase historic legacies.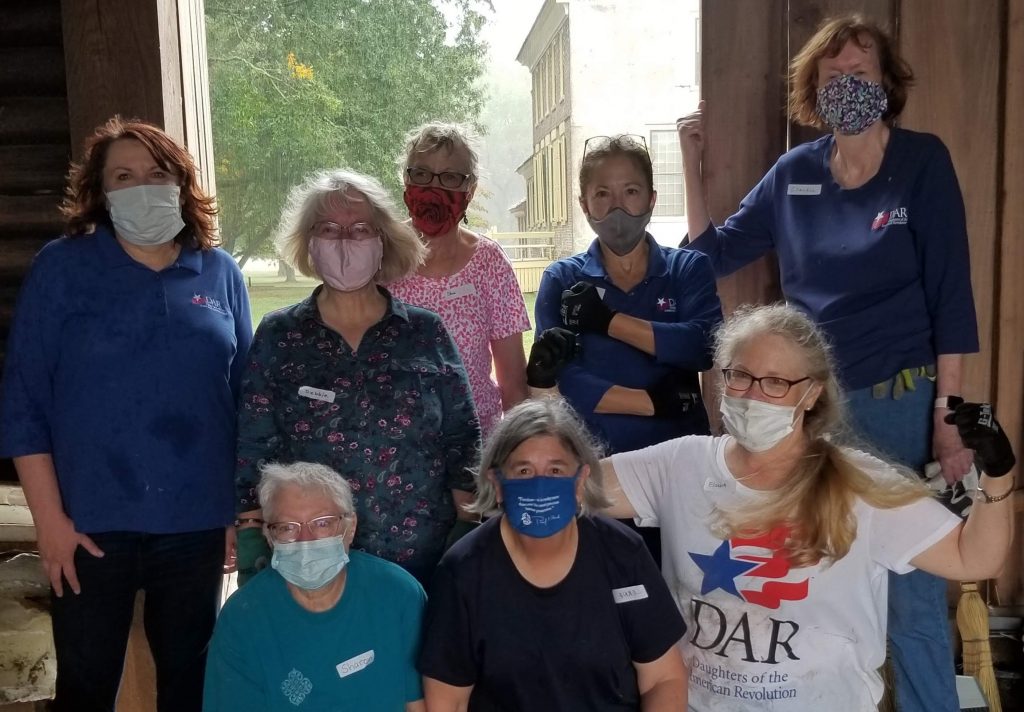 In fall 2021, members of the Col. John Haslet Chapter of DAR volunteered to clean and reorganize the feed barn at the John Dickinson Plantation. While the barn once stored feed, bedding and grain, it is now used to store and protect a variety of program materials and tools. Maintaining historic buildings through regular cleaning and care helps to preserve and keep them in good working shape for years to come.
"History and historical preservation are my passions, so when our chapter had the opportunity to volunteer at the John Dickinson Plantation, it knew it was a perfect fit," said Chapter Regent Donna Wilkinson Josefowski. "We also appreciated learning about the fascinating preservation and archaeological work currently underway. We are committed to volunteerism in our community, believe it is very important to give back and look forward to volunteering at the John Dickinson Plantation again soon."
HCA and its staff are dedicated to offering safe volunteer opportunities. To volunteer, contact the Volunteer Services Coordinator about how you or a group can lend a hand at HCA_VolunteerSvcs@delaware.gov, or fill out HCA's online Volunteer Application.