Guided visitation to the African burial ground at the John Dickinson Plantation
The John Dickinson Plantation is offering the opportunity to visit the African burial ground and engage with guides about the complex history of the site. The burial ground is believed to be the final resting place for enslaved and free Black men, women and children who died on the plantation. The guided visitations will reflect on the historical context and archaeological research surrounding this significant piece of Delaware's shared history.
Guided visitations will be available on the following days at 11 a.m. and 2 p.m.:
Sept. 17, 21, 24, 25 and 28
Oct. 1, 2, 5, 8, 12, 15, 19, 22, 23, 26 and 29
Nov. 2, 5, 9, 12, 16, 19 and 20
The 1 ½ hour experience will include an orientation in the visitor center, a tour of the recreated log'd dwelling and a mile round-trip walk to and from the burial ground, which will include a moment of silence.
Due to limited capacity, reservations are strongly recommended and can be made by calling 302-739-3277.
For the safety of both guests and staff, the Delaware Division of Historical and Cultural Affairs reserves the right to cancel or postpone any event due to inclement and/or dangerous weather conditions.
Dr. Kami Fletcher, a professor at Albright College who specializes in African American experiences of death, dying and burials, provided comments on the experiences of guided visitations:
When I think about visiting the burial ground for enslaved African Americans at the John Dickinson Plantation, two things come to mind: First, I would like to encourage all visitors to please not approach the space like any other historical site or monument because you are on sacred ground, made so not only by the rituals and last rites performed hundreds of years ago but also because the ground holds America's ancestors. Second, please be mindful that although a burial ground that interred enslaved African Americans may (and should) spark curiosity, for many it is a place to mourn and grieve the lives lost, lives lived in bondage.
This is not a time for morbid curiosity and othering. Instead, this burial ground where enslaved African Americans are buried is a place where visitors can seriously reflect on the American plantation complex and how it sought to concretize white superiority/Black inferiority even in death. Visitors can deeply reflect on how these women, men and children, who were never meant to be remembered, are now not only remembered but publicly and regionally memorialized and just how that defiance moves African American existence from margin to center in issues of Delaware historical importance. This is a time of reckoning with a past and may our ancestors at John Dickinson Plantation finally rest in peace and power.
Dr. Fletcher is a member of the John Dickinson Plantation's Advisory Board and a division consultant on diversity, equity, accessibility and inclusion topics.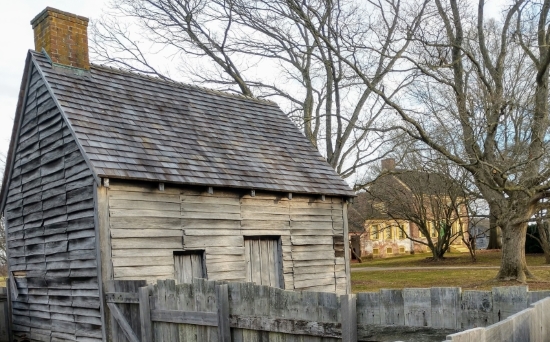 The burial ground was found on March 9, 2021 on the property of the John Dickinson Plantation located at 340 Kitts Hummock Road in Dover, Delaware. Answers to some of the frequently asked questions about the burial ground are available on the John Dickinson Plantation website. Additional information can be found in the podcast, "African Americans on the John Dickinson Plantation."
These guided visitations are conducted as part of the division's mission to share the stories of the lives of the Black families who lived, labored and died on the plantation.